Al Hilal beat Kotoko by 2-0 during a pre-season match at the Al Hilal stadium on Tuesday as new manager Seydou Zerbo took charge of his first match in charge of the Porcupine Warriors.
See some of the best shots of the friendly encounter below :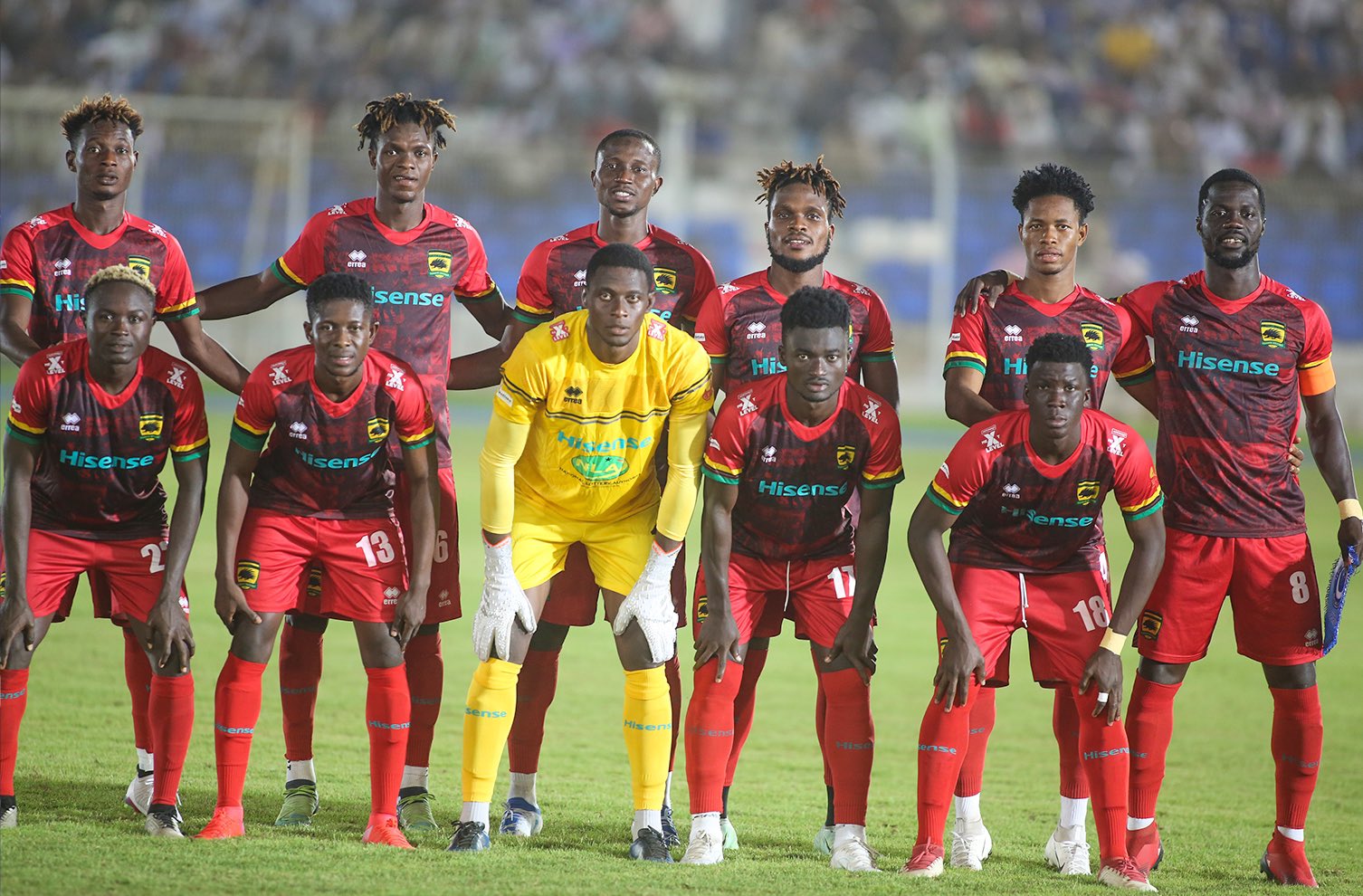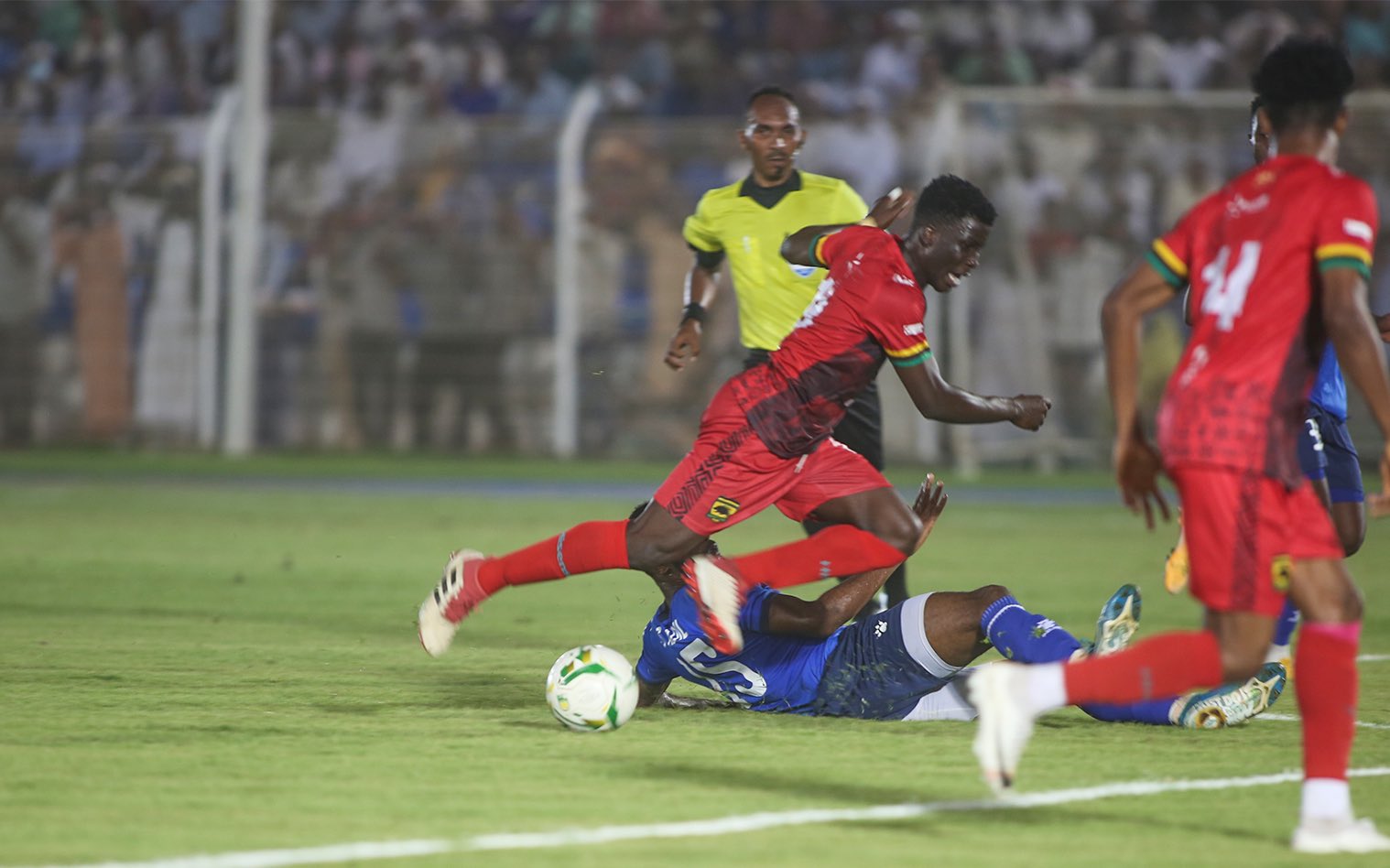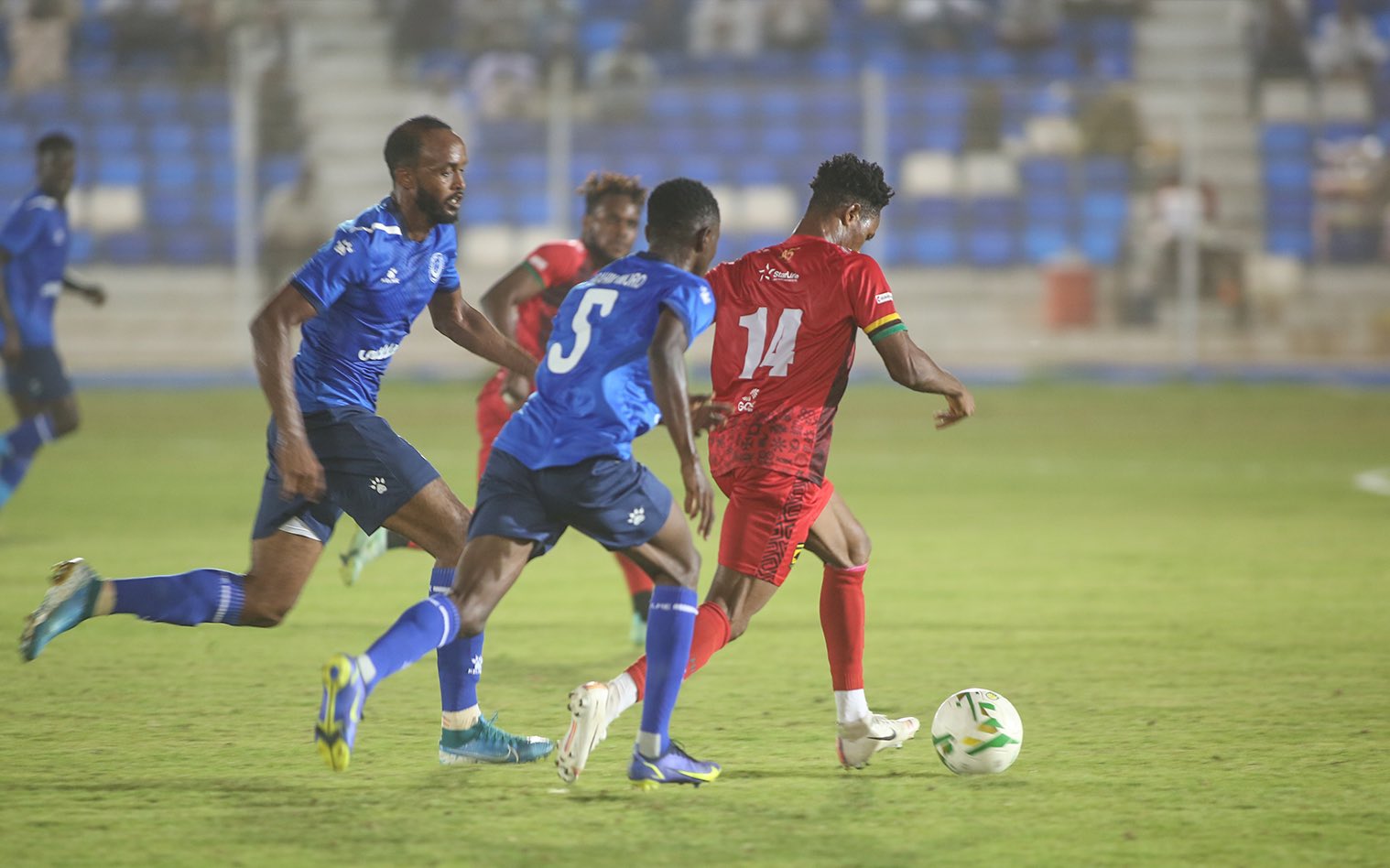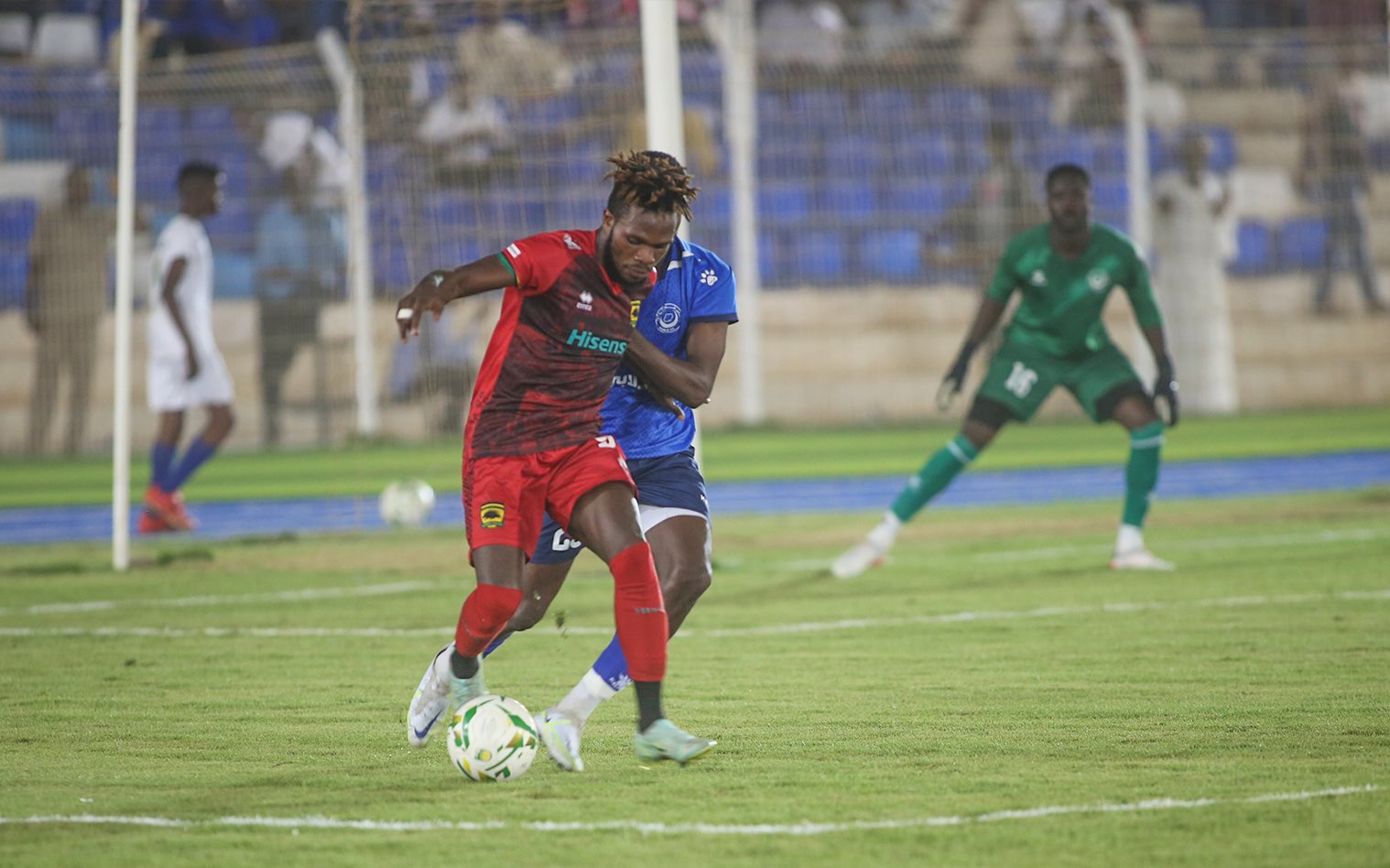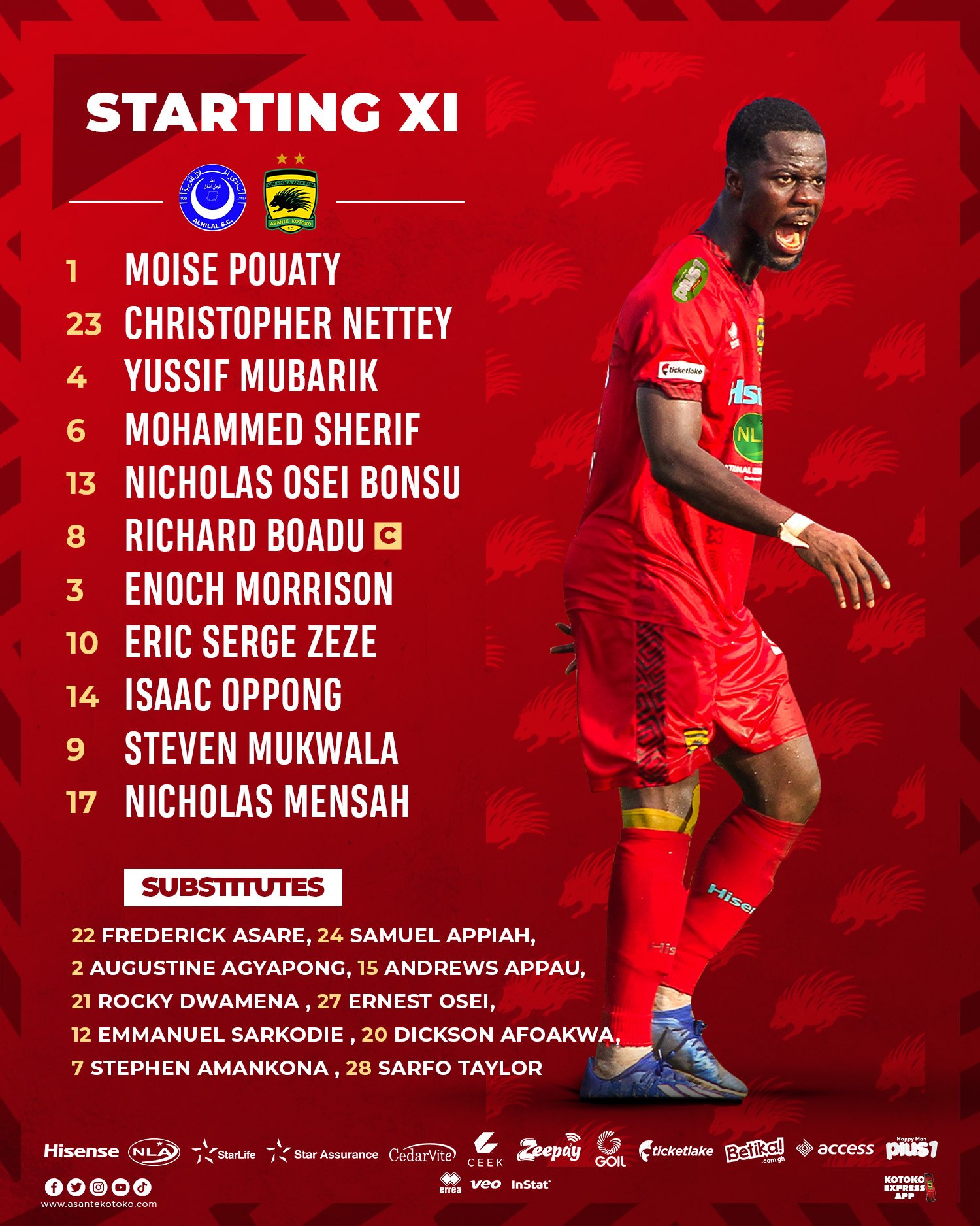 Al HILAL BEAT KOTOKO :
BRIEFT HISTORY OF ASANTE KOTOKO
Asante Kotoko Sporting Club is a professional football club in Ghana. The club founded on 31 August 1935. The club is based in Kumasi in the Ashanti Region of Ghana. Nicknamed the Porcupine Warriors, they compete in the Ghana Premier League and play their home matches at the Baba Yara Stadium in Amakom, Kumasi.
They have won the league a record 24 times. They have also won two CAF Champions League titles.
Kotoko were adjudged the African club of the century by the International Federation of Football History and Statistics (IFFHS).
Kwasi Kumah and Asante Kotoko
Some 13 young Ashanti men led by a young driver, Mr. Kwasi Kumah, ably supported by L.Y. Asamoah an electrician laid the foundation of Kumasi Asante Kotoko Sporting Club.
Mr. Kwasi Kumah was a native of Nyankyerenease near Kumasi in the Ashanti Region. He was a chauffeur to an English man and military officer, a Colonel Ross. Kwasi Kumah nurtured the idea of forming a football team when he watched an exciting football match.
When Colonel Ross returned home for good, Kumah bought a set of jerseys to start his football team. With co-operation from his good friend, L.Y.Asamoah, he formed the Ashanti United Football Club in 1926.
Five years later the team was renamed Kumasi Titanics. The team was really handicapped because most of the players worked in government organizations like the Prisons and Railways and had been transferred from Kumasi.
"Kumasi Titanics" did not find enough luck in their new name and in 1934 they adopted a more powerful name, Mighty Atoms.
Still the club did not see much progress and in 1935. Mr J.S.K. Frimpong, popularly called Teacher Frimpong, then a teacher of the Kumasi Government School who had all the time shown interest in the club, organized some men from his school and proposed a change of name from "Kumasi Titanics" to Kumasi Asante Kotoko Football Club
Send us your stories and breaking news to [email protected]