The world's governing body of football , Fédération internationale de football association (FIFA) , has imposed a transfer ban against Hearts of Oak after the Ghanaian side failed to pay an amount of 14 , 002 USD to former head coach Slavko Matic. 
FIFA has also asked the Ghana Football Association to implement the decision at the national level.
The Serbia trainer was sacked from the Pobiman training complex by some irate supporters in March 2023 when he arrived to train his players. The expatriate trainer then filed a complaint with the Ghana Police before before he left the country as Hearts of Oak said they could not guarantee his safety.
Matic filed a case at FIFA and in July this year , Hearts of Oak were ordered to pay 14 , 002 USD to their former coach for breach of contract.
The Phobians have not complied and FIFA is forced to take this decision with Hearts of Oak prohibited from registering new players. The embargo has already been implemented according to FIFA.
Since the main transfer of window of the 2023/24 season has already closed , Hearts of Oak would suffer when the second window opens and that is if they fail to pay Matic what is due him.
The FIFA decision dated September 19th , 2023 is reproduced below :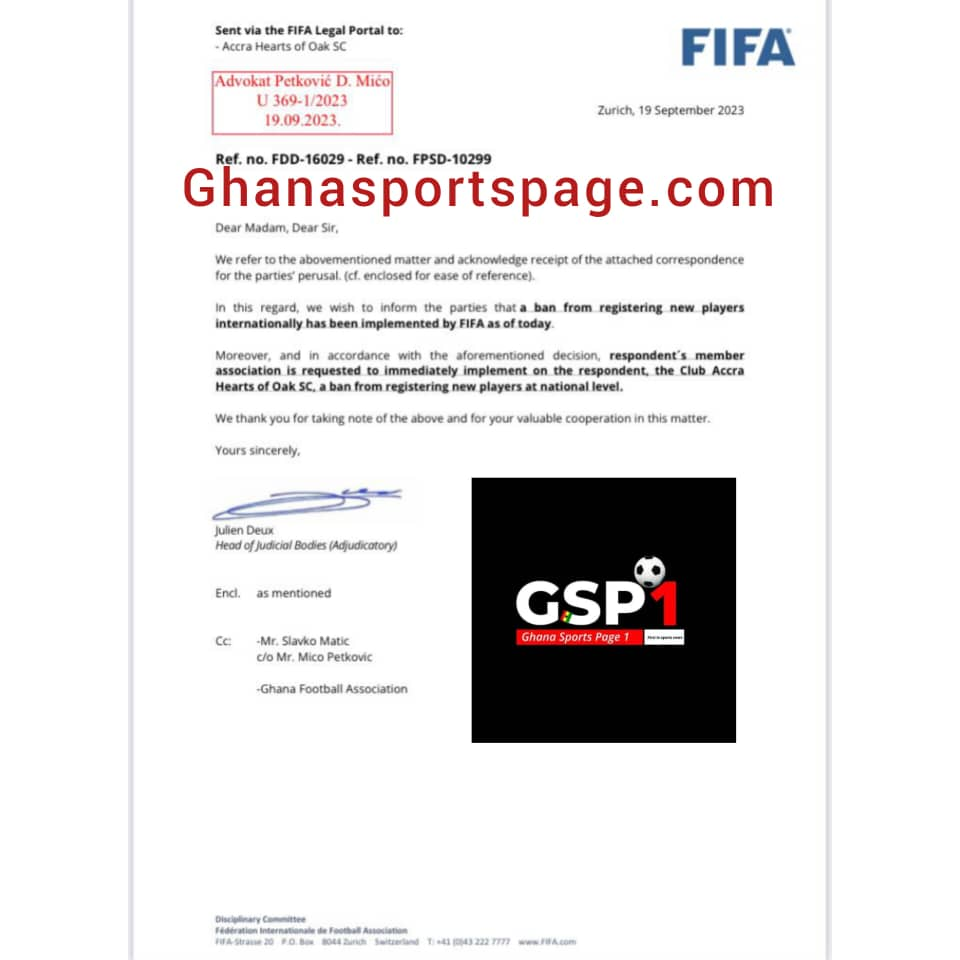 Source : Ghanasportspage.com
Send us your stories and breaking news to [email protected]