Kurt Okraku on Low Stadium Attendance : Ghana Football Association President Kurt Okraku says Hearts of Oak and Asante Kotoko have a lot of work to do to attract spectators to the stadium following the low patronage of the Premier League Super Clash at the Accra Sports stadium last Sunday.
The match organizers had to open the gates free of charge to fans as attendance before kick off was shockingly low for the Week 20 league encounter which doubled as the 2023 GHALCA President's Cup.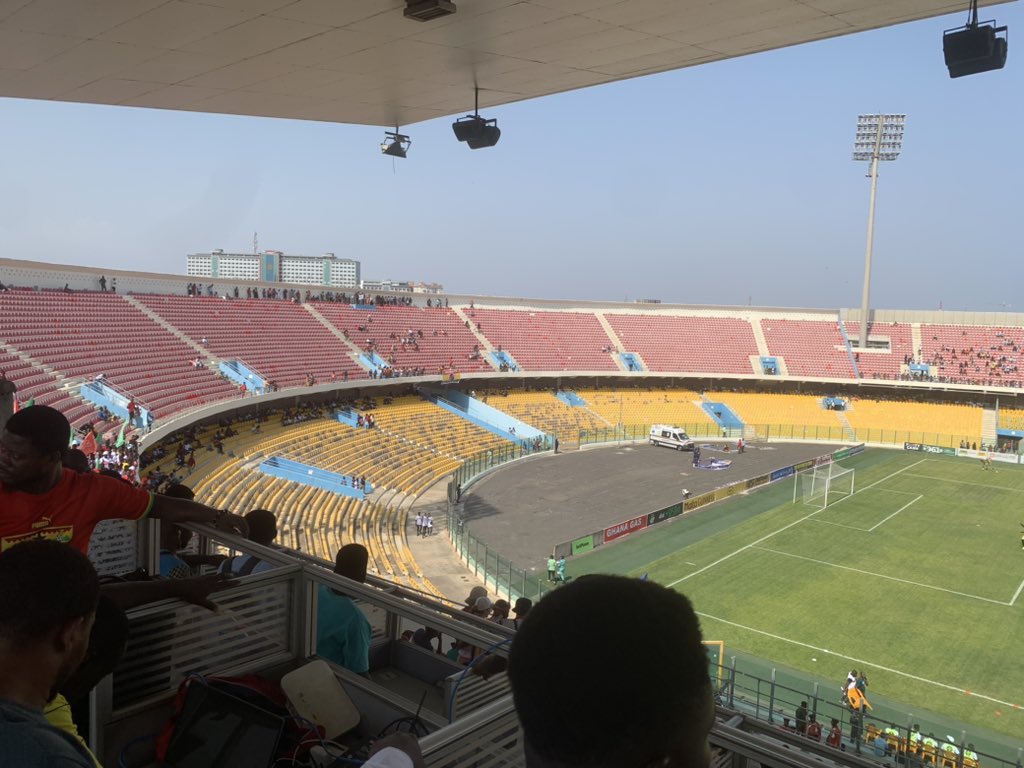 After Sunday's game , the GFA President spoke to reporters about the match and also answered questions about the dwindling stadium attendance in the Ghana Premier League.
"I will first of all talk about the positives because I am a very positive person. I think that Kotoko and Hearts of Oak sold out a very good game. I though that we were rather deprived of many goals because if you look at what happened in the first half and then some moments in the second half we could have enjoyed many goals." . the GFA boss said to reporters.
He continued :
" I thought that two teams showed that there is quality in our game. But it also thought us that the two teams have a lot of work to do to win back the 12th man (the supporters and fans). I have said that the 12th man belonged to the fans first and foremost before even the FA.
And if is it that Kotoko who are defending league champions and their supporters are not at their games and obviously it is a big challenge to the Kotoko management to find out why their supporters are not consuming their games.
Same thing is applicable to a big club like Hearts of Oak. Hearts of Oak have not had a smooth walk this season so clearly you could see that the supporters are not happy for which reason they are not at their games as many as they will want.
But I think that once the teams agree that the fans belong to them they must find ways both scientific and practical ways of coming close to their fans looking out for what they need what their needs are and provide the same and the fans will come back.
On our part our FA will continue lay the foundation to make our clubs strong so they will be able to also do their part when it comes to the development of football in this country. I am happy about what I saw yesterday because if the sport was completely dead even when you open a free gates no one will come."
Send us your stories and breaking news to [email protected]