Senegal Defeat Egypt : Senegal Beach Soccer national team defeated Egypt on Friday in the final match of the 2022 Beach Soccer Africa Cup of Nations.
The final match ended 2-2 after regular time and the Senegalese won the ensuing penalty shoot-outs by 6-5.
The victory means Senegal are now seven-time winners of the Beach Soccer AFCON after winning the competition in 2008 , 2011 , 2013 , 2016 , 2018 and 2021.
The Teranga Lions also defeated the Egyptian national to win their first ever Africa Cup of Nations during the 2021 Africa Cup of Nations hosted in Cameroon earlier this year.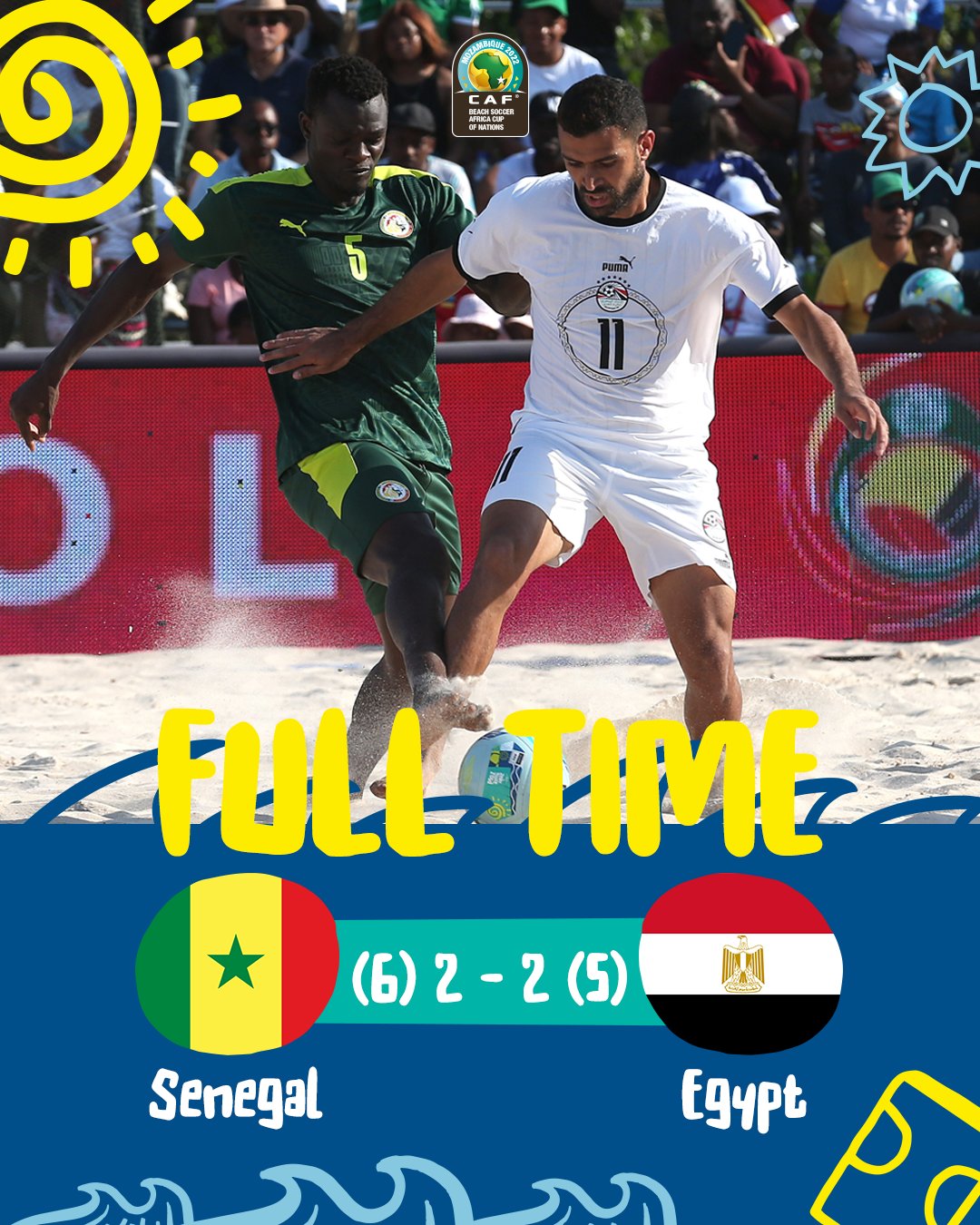 Send us your stories and breaking news to [email protected]