PSG against Saudi All Stars : The Friendly gala match between Paris Saint – Germain (PSG) and Saudi Arabia Pro League Selected side takes place this Thursday night in Riyadh.
By contract PSG must field Lionel Messi, Kylian Mbappé and Neymar in the game against a selection of the best players in the Saudi capital including new recruit Cristiano Ronaldo of Al-Nassr.
See the probable line up of PSG :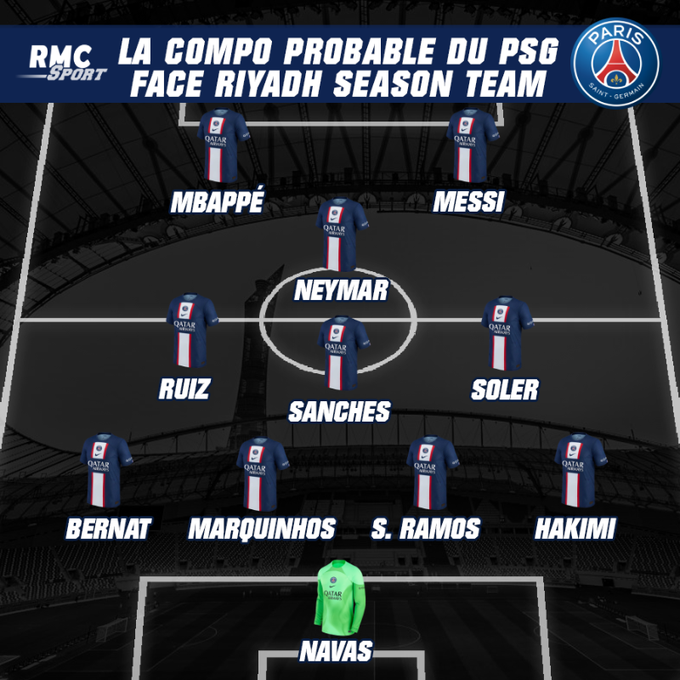 Send us your stories and breaking news to editor@ghanasportsmarket.com and via WhatsApp on +233 24 024 09 52.